This course will open your mind to the World of Open Data, a huge collection of relevant data sets available online from property and land prices, energy performance of buildings data, air quality and some novel digital tools being developed to assist informed design. The purpose of this course is to assist you in finding and using data to enrich and inform your projects. You will learn to:
Appreciate online and open data sets by using Google DataSet Search (A search engine for data sets, globally).
Utilise Google Trends to understand the market
Digital tools from the Office of National Statistics (UK example) 'How Green is Your Street'
Use open source air quality data from DEFRA and LondonAir
Visualise property price data in Tableau public
A clever way to visualise energy efficiency options in Tableau using energy audit data
Being able to draw on freely available data sets is a competitive advantage when working on complex projects. The built environment can be hugely complex and an understanding of these underlying drivers can be better by having access to the fundamental data sets.
Your Instructor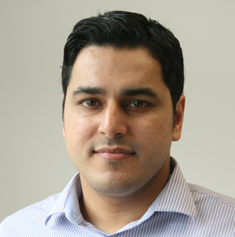 Dr. Naghman Khan has been working in the field of building simulation, performance modelling and data visualisation for over 10 years. Naghman has been working with IES for 4 years and was previously an Energy and Data consultant for the NHS, Higher Education sector and commercial real estate. Naghman is also a user of multiple data visualisation software tools including Tableau, IBM Watson, the IESVE and many more. He is Secretary of the CIBSE Building Simulation Group and co-author of CIBSE AM11: Building Performance Modelling. He has combined his passion for big data and data visualisation with simulation and modelling and regularly discusses these topics on his Vizfully blog.
Frequently Asked Questions
When does the course start and finish?
The course starts as soon as the purchase is made and never ends as your yearly subscription will automatically renew each year.
What if I want to cancel the course?
No problem, you can cancel your course subscription at any time and the year access that you have paid for will not end until the year is up.
Any other questions?
If you have any other questions please contact our training team via
[email protected]