This course will give you an overview and understanding on how to use one of the most powerful and popular data analysis and visualisation tools to import, analyse, visualise and report on your VE simulation results. This will assist you in developing competence in advanced data analysis and help you to communicate your projects using collaborative online tools.

You will learn how to:

Set-up and run a basic VE model and view results in Vista Pro
Run a python script to export and format your results into an Excel Workbook
Install and get started with a specialist data analysis and visualisation package called Tableau Public
Import your VE results into Tableau Public and prepare your data
Set-up a new worksheet in Tableau Public
Create multiple data visualisations, add filters and interrogate your data
Set-up a dynamic dashboard for reporting and sharing your results online
The python script which accompanies the course, is designed to help you to export your VE data quickly, saving you time manually formatting the results in a spreadsheet.
Your Instructor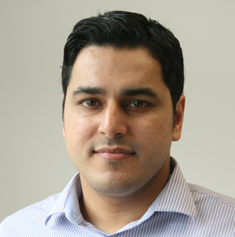 Dr. Naghman Khan has been working in the field of building simulation, performance modelling and data visualisation for over 10 years. Naghman has been working with IES for 4 years and was previously an Energy and Data consultant for the NHS, Higher Education sector and commercial real estate. Naghman is also a user of multiple data visualisation software tools including Tableau, IBM Watson, the IESVE and many more. He is Secretary of the CIBSE Building Simulation Group and co-author of CIBSE AM11: Building Performance Modelling. He has combined his passion for big data and data visualisation with simulation and modelling and regularly discusses these topics on his Vizfully blog.
Frequently Asked Questions
When does the course start and finish?
The course starts as soon as the purchase is made and never ends as your yearly subscription will automatically renew each year.
What if I want to cancel the course?
No problem, you can cancel your course subscription at any time and the year access that you have paid for will not end until the year is up.
Any other questions?
If you have any other questions please contact our training team via
[email protected]